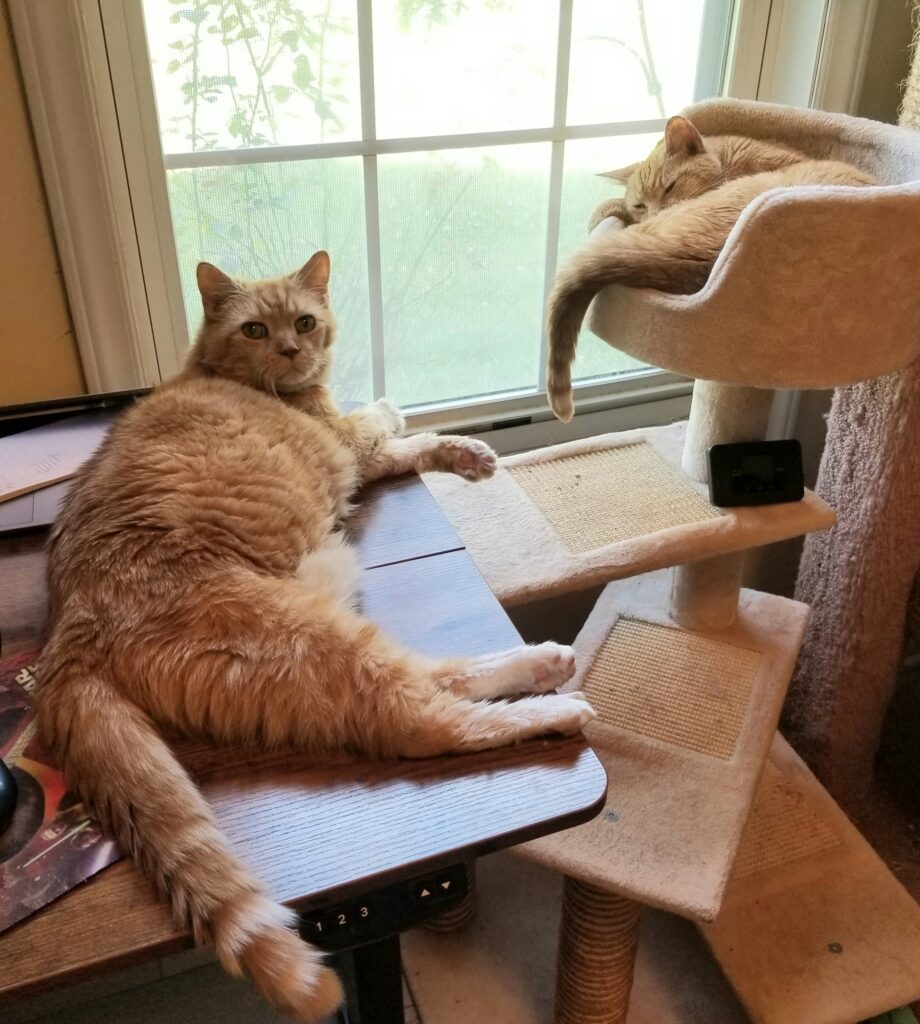 ~ George & Cheddar ~
Sweet seniors George & Cheddar came back to our rescue on June 10th, 2023. We pulled them from our county's animal control facility (high-kill) on their "last day" in late 2020 where they were surrendered after their person moved to an assisted living facility. They were fostered for several months in a wonderful home & then adopted out in Aug. of 2021. Cheddar (orange w/ white) was recently diagnosed with diabetes & due to a life change event & extensive travel for work their adoptive mom was not able provide the daily care he needs, so she contacted us & as is stated in our adoption contract, we took him & George back. They are now lifetime fosters with us & have settled in great & it's as if they've always been with us!
Kiki & a feline friend were living on the streets of Charlotte, NC & being fed daily by a kind lady who noticed that both appeared to need medical attention. She caught both & posted a plea for help with costs in a FB group. We saw the post & monitored it to see if anyone offered help, but after a day or two the post never received any offers, so we were able to offer to cover the costs for them to see a vet & receive care. Kiki's needs were pretty simple, just some bloodwork, combo test (negative), shots, a look in her mouth (she only had 2 teeth left) & a bath. She also seemed to have a skin irritation, so was also started on steroids which have helped. Unfortunately, her friend had more pressing issues & ultimately we helped end his suffering. Kiki is settling in well & she loves pets, treats & catnip toys & is safe for the remainder of her life as a lifetime foster! Many thanks to her wonderful sponsor mom who helps support & spoil Kiki!